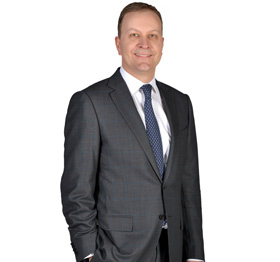 Message of CEO
İş Private Equity is sector's leading and well-established private equity fund, which adds real value to Turkish companies.
In rapidly developing countries like Turkey, insufficiency of internal and external financial sources to keep the financial statements of companies reliable and sustainable, is one of the most significant hindrances that prevent companies to realize their potential. Private equity funds make contributions to the process of meeting these needs with the capital they transfer to companies. On the other hand, private equity funds add multi-dimensional values to national economy significant contributions to business plans, strategies, human resources and transformation of companies.
Generally, it takes 3 to 7 years for companies to implement new strategies and benefit from its results by completing a positive transformation process. This is the basic reason why private equity funds focus on medium to long term results rather than short term steps.
We believe in Turkey and Turkey's growth story.
One of the basic actions to be taken in order to grow our country's economy is to support Small and Medium Sized Enterprises and innovative sectors and companies increasingly. Private equity has become prominent in our country as a valuable alternative financing model which aims to create value in companies, and which is capable of meeting the needs of companies due to the contributions provided through its investment policy with a long term perspective. In this sense, İş Private Equity directs its activities towards adopting the appropriate corporate discipline in all areas by developing active management and control mechanisms.
Strong, sustainable and competitive infrastructure
Creating a strong, sustainable and competitive infrastructure, which will vitalize the company completely in addition to capital support, is one of our primary competencies. We continue to determine our strategies towards creating value for our associated companies, establishing efficient relationships with our business partners in accordance with a "win-win" philosophy and provide our shareholders with returns beyond average expectations. We also strongly believe that new opportunities will unfold for the sector and our strategies will be supported thanks to public authority's vision in the field of private equity.
To new opportunities, with the same determination
As a domestic private equity fund, İş Private Equity with its experienced team will continue, with determination, its efforts to improve its performance further, provide employment and create added value through investment companies, pursue new profitable investment opportunities and provide sustainable return for its shareholders. I would like to express my sincere thanks to all our stakeholders, especially our shareholders, business partners and employees.
Best Regards,
A. Murat Özgen
CEO